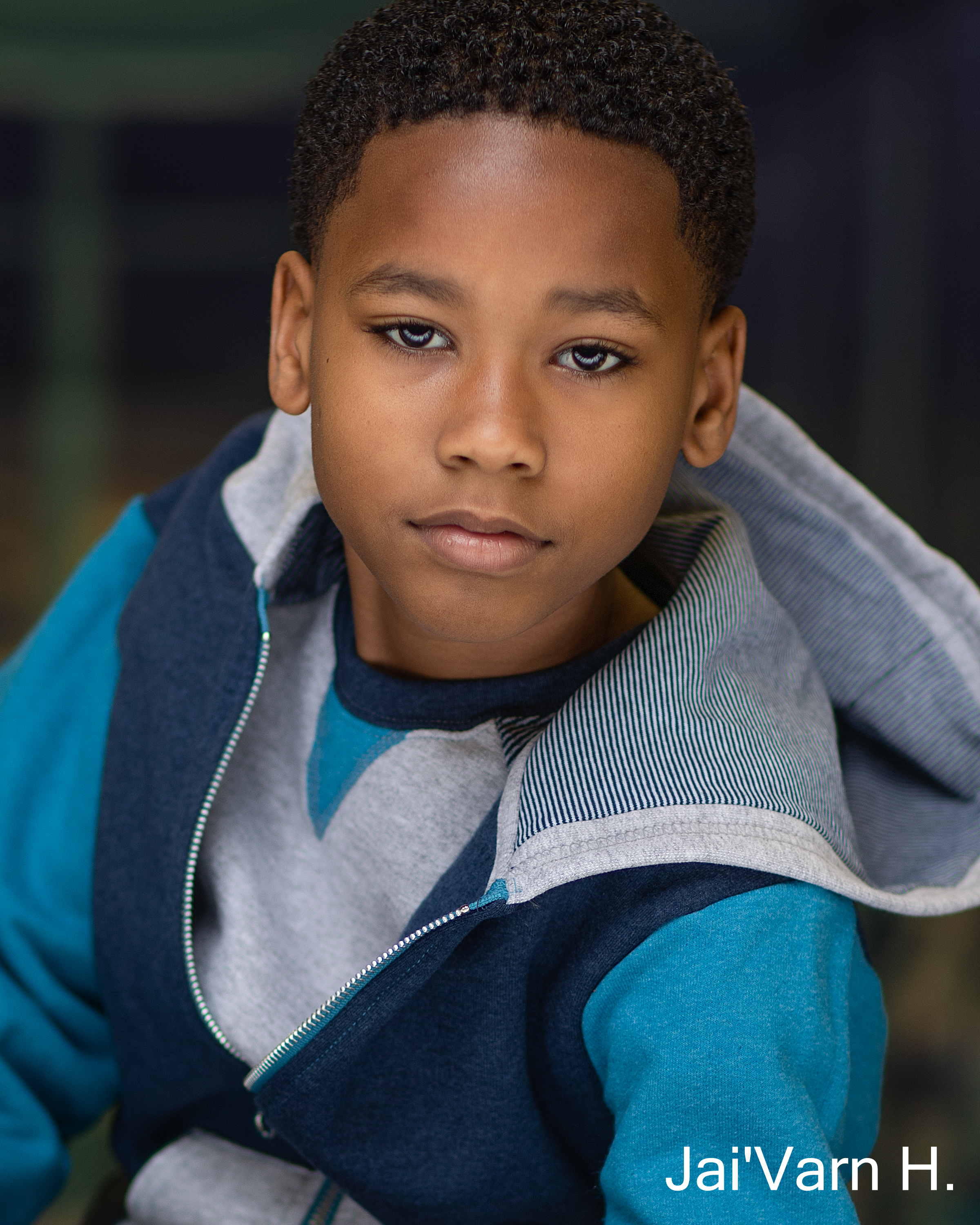 Congratulations to Jai'Varn Hatton. KIP kid Jay has OFFICIALLY been signed with a Top Commercial Print Agency in New York. Jay, you truly deserve this as you have been working your tail off to become the best you can be. Courtesy of Kids Industry Prep, LLC (Management Division).
When you're enrolled in Kids Industry Prep, LLC, you will always hear me say "Trust the Process and Do not rush it".
At the start of the our Interview, I never promise that your child will be a star by enrolling in the program. I inform them that the program takes commitment and hard work.
We are not just taking cute photos. We are preparing your child for the real life industry. Time and time again, parents bring their kids into the program hoping to make it big in 1 week and when they see no results, they are ready to pull the kids and try to find the next big thing. This confuses your child and teaches her to be inconsistent.
There are only a handful of kids in the industry that actually made it to Disney. What is the probability that your child will make it. Slim to none. This is reality. With this being said, your child has to have that IT factor. The IT factor is more than just a cute face. What does your child actually do? What is she good at? Is there anything that makes her stand out from the crowd? What makes her special outside of being your child?
If you can't answer these questions, then you have even more work to do.
Does your child act? Has she taken any classes? Let me guess...You think she has natural talent? Wrong answer. Your child may be personable and spunky, but that doesn't mean that she can recite a script with emotion and character. Imagine all the other kids that have had continuous training she will be audition with. Do you think she will get the part? Likely not.
Does your child like to model? Has she ever had professional photo-shoots in a real studio setting? No? No big deal right? Wrong...Never think that's it's okay to put your child in an uncomfortable & stressful situation such as a busy photo-shoot with a strange photographer that she doesn't know and is expecting her to do things she has never done before. Time is money, and no one is going to train your child on set for more than a few minutes before kicking them off set and black listing you and your child.
What does KIP recommend?
1. Gauge your child and figure out what she is good at. Does she even want to be an actress or model.
2. Does she speak well, if so have her read to you her favorite book. However, instead of a robotic reading have her read with emotion as if she is reading to younger kids. Her voice should fluctuate between emotions.
3. Enroll her in a one time beginner's acting class. She should be able to tell you what she learned and act out a few skits. If she enjoyed herself, enroll her in a weekly program. This will cover all things acting. It will get her comfortable with speaking in public, on camera, and working with scene partners.
4. Get a professional head-shot every 6 months. Professional catalog and creative photos are good for branding purposes. All entertainers keep their portfolio updated. If you can't afford it, take selfies.
5. Create a YouTube page. Allow your child to have their own channel. She'll get comfortable with the camera. She'll start critiquing herself and will start taking it seriously.
6. Team building exercises will help with communicating well with others and working well in groups
7. Trust the Process, don't rush it
8. Know that this business is costly. You will be paying for clothing, classes, travel, lodging, and photography. There is no easy way around this.
8. Last but not least...Enroll in Kids Industry Prep, LLC! Let us take some of the stress off you!