What's included?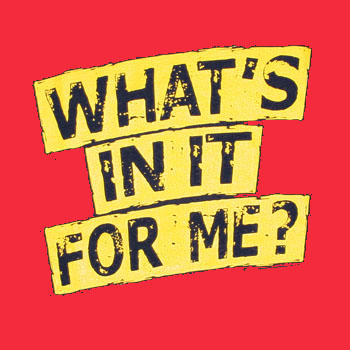 Professional Print Model Program
Pristine Wardrobe (Not including the Green Bean Package)
- KIP believes that all children should have the opportunity to look as fresh as the next child. A parent should not be responsible for styling their child unless they are a branded wardrobe stylist, which most of us are not. Often we are rushing our shoots, not paying attention to the smallest details. This method has become time-consuming very stressful for both the parent and the child. KIP will alleviate this burden for you and provide a wardrobe for
ALL SHOOTS
.
Off-Site Shoots
(pending progress report): All outdoor shoots are located outside the studio's perimeters. Each shoot needs a different look and feels to them. To achieve this, we will be branching off to local and non-local locations.
There may be airfare, hotel, travel costs.
Viral Shoots Possibilities:
Shoots that have viral capabilities (themed, specialty, controversial, look-alike shoots). It's no secret that many of our shoots have gone viral. With proper social media direction, your child's photos can be featured by celebrities and the like.
Themed Shoots: Fairy tale, Comicon, Musician Look Alike, Movie Cover, Cereal Box, Pageant Photos, etc. Each child will have their choice of a themed shoot pending progress report results quarterly.
Magazine Features:
KIP my be submitting their photos to magazines for features. If the magazine offers payment for photos, KIP kids receive pay as well. It's not guaranteed your child will be featured in a magazine, however. It's important to understand that we have your children's best interest in promoting and advertising.
Behind the Scenes Videos -
These videos drive traffic to your website/social media, engage potential clients, give them peace of mind when hiring you, and greatly increase word-of-mouth advertising. Stand-out among your peers and reserve videography for your shoot
*Optional Costs associated*
Job Leads -
KIP has a private page just for KIP kids/adults. Talent uses this page to apply for jobs fit just for them. Every month the submissions are reviewed for professionalism and effectiveness. We feel it's essential for children to get real-life local experience before hopping on the next train to NYC.
Keep in mind; this is just one of the advantages of being in the program. You are not paying for KIP to submit you for jobs, nor is KIP taking a commission. We are not representing you as a manager nor a talent agency.
Activities - Encourages team building, confidence, public speaking, and time management. All the essential components are necessary to be successful in this industry.
Industry Standard Photos (UPDATED PHOTOS):
KIP has been conducting research across the country to determine the industry standard for agencies, and they all have different requirements and change consistently. They consist of standard
Commercial
and
Standard
Model portfolio photos. They are not artistic, just necessary catalog photos. You'll be interviewed to determine if your child qualifies for either category of these photos.
Un-watermarked images are optional.
KIP standard photos have been used and accepted by several agencies to get children signed with agencies. We have email examples of what several agencies along the East Coast prefer, and guess what?? They are all different.
Time Shoots are scheduled in 30-1 hr increments to allow for professional preparation and clothing inspection.

Quantity of Kids: With fewer children, it provides KIP the opportunity to focus on each child's abilities and hone in on them. We will only be accepting a certain amount of children each quarter.
There are more advantages, of course; however the above is where KIP needs to focus most of its concentration on ultimate results. Do you like what you see? Click the Sign-Up button below to schedule a meet & greet. Good Luck!
There are no products listed under this category.