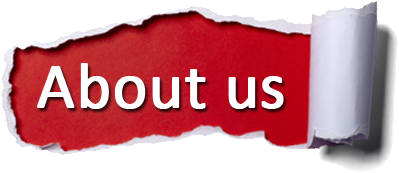 Kids Industry Prep LLC is designed to jump start your career in Commercial Print, Runway & Modeling, Acting & Media, and Talent Representation. Check out our services below!

The Academy! Not quite ready for the big time? Our academy features 3 different specialties to jump start your career in the entertainment industry.
This elite membership based program includes various photo-shoots and posing classes up to a year. You will receive up to 3 shoots a month. This option will guarantee your child always has current photos at an affordable rate of $120 a month.
This program also includes "a la carte" styled classes offered at an affordable rate as well. Those classes include runway, acting, and media.
Benefit: Affordable photography and mass exposure. Mass exposure results in "direct bookings". Our clients have experienced a positive response from Industry Professionals throughout the country. Great for those that need continuous branding through photography.
This 4 month program will focus on modeling and runway. This program's main focus is to be exposed to real runway shows, go-sees, challenges etc. Although photos and acting will be offered in moderation.
Benefit: Models will be exposed to the professional modeling industry. They will be confident enough to model in front of relevant industry professionals.
KIP LLC Acting / Media Academy (Entry level to Intermediate):
$195 month / 4-11 month program.
Taught by professionally trained staff, this program is a 4-
11 month long acting academy that features an award-winning curriculum taught by trained staff. These classes are level based to allow for even the most experienced child to learn new and exciting techniques.
Children will be provided with "on-the-job" training that most training workshops don't include. This on-the-job training features media, participation in KIP LLC productions etc. We feel the best way to audition for a prospective job is to be able to show a range of your abilities.
Media / Videography (Entry Level to Intermediate) – Once members have completed the Acting Academy, they will be introduced to an interactive media and videography curriculum. We'll be assisting and maintaining the member's online presence through YouTube, Facebook and Instagram. Experts state: Videos have been proven to demand more consumer attention than any other medium.
Head-shot - Includes 4 Actors' Head-shot (Smiling, No smiling, Full-Body, Lifestyle)
Both of these divisions of KIP LLC are at no cost. If you don't already have them, you will eventually need head-shots, portfolio photos, classes in order to be marketable for us. However you are not obligated to retrieve those from us.
Management: Mission is to provide effective professional management relevant to the actor's stage in their career and as they progress, to ensure they have the very best team around them. We will provide advice as it pertains to social media, branding, resume preparation, training, audition readiness, self tapes etc. Although not obligated to procure jobs, our mission is to place you in the position to be solicited for jobs. 10-25%
Talent: Mission is to procure jobs on a continuous basis 10%.
For both of these you must be selected. We want to insure you are as serious as we are before making such a commitment.
Sub-Division of SSY Studios